One of the biggest parts of the Kenny Chesney experience is the tailgate! Cars, buses and limos will fill the Gillette Stadium parking lot and you will see anything and everything when it comes to food and drink. As you begin planning your tailgate, think about what you will drink. Is it beer? Is it liquor? Is it wine? What about a jello shot? You may not be at the 'Bar At The End of the World,' but our own Raianne Raymond put together 5 drinks that should be at your No Shoes Nation tailgate this weekend.
The Island Girl
What You Need:
1.5 oz. Blue Chair Bay® Coconut Rum
1 oz. orange juice
1 oz. pineapple juice
2 oz. lemon-lime soda
How to Make It:
Build ingredients directly into tall glass with ice. Stir and flirt. Want produce? Add an orange slice and cherry.
---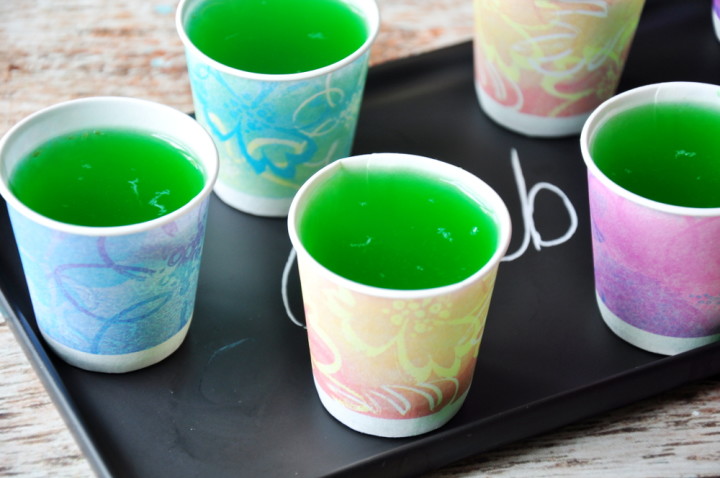 Margarita Jello Shots
What You Need:
1 (6 ounce) box lime Jell-O gelatin (large box)
2 cups boiling water
7⁄8 cup cold water
1⁄8 cup fresh-squeezed lime juice
3⁄4 cup clear tequila
1⁄4 cup triple sec
How to Make Them:
Mix boiling water and Jello. Stir for a minute until dissolved. Add rest of ingredients, stir.
Pour into small paper dixie cups, cool on one or two cookies sheets stacked in the refrigerator.
---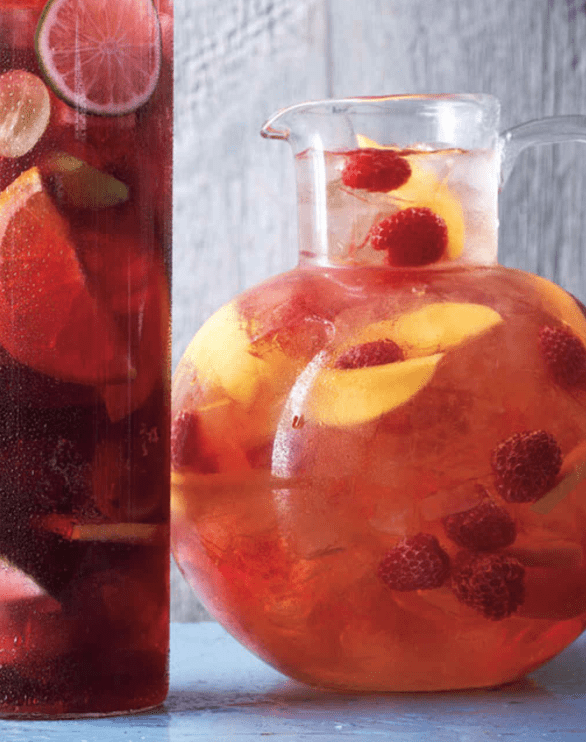 Raspberry Mango Sangria
What You Need:
1 mango, peeled, pitted, flesh thinly sliced lengthwise
1 cup raspberries
3 tablespoons raspberry liqueur
1 bottle (750 ml) rose wine
4 cups (32 ounces) chilled lemon-lime soda
Ice
How To Make It:
In a pitcher or large bowl, combine mango, raspberries, raspberry liqueur, and rose wine. Stir to combine and refrigerate 1 hour (or up to overnight). To serve, add lemon-lime soda and ice.
---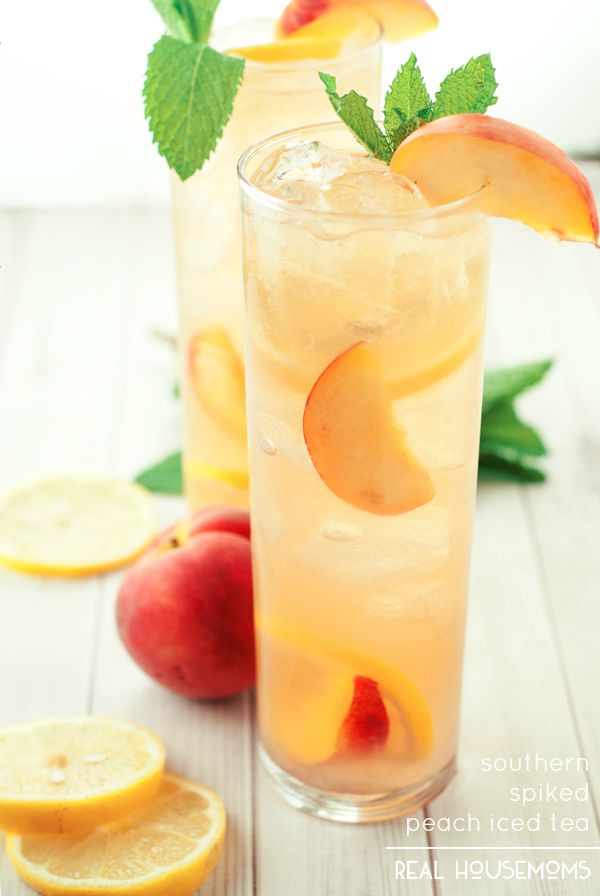 Southern Spiked Peach Iced Tea
What You Need:
Ice
2 oz. Vodka
3 oz. Peach Iced Tea
3 oz. Lemonade
1/2 Peach, sliced (optional)
1/2 Lemon, sliced (optional)
Fresh Mint, for garnish
How To Make It:
In a 12 oz. highball glass filled with ice, add the vodka, followed by the peach iced tea, then the lemonade. Garnish with fresh mint and enjoy!
---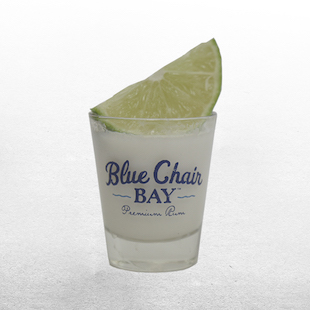 You And Te-Key-La (Shooter)
What You Need:
.5 oz. Blue Chair Bay® Key Lime Rum Cream
.5 oz. silver tequila
.5 oz. triple sec
How To Make Them:
Chill the shot in a cocktail shaker. Strain into shot glass. Take the shot, bite the lime.
---
And don't forget about the water! Drink responsibly and follow it up with water!