This will be the third consecutive year that New England Country Music makes the trek down to the sunny beaches of Fort Lauderdale for the Tortuga Music Festival. It's fair to say that we've become Tortuga veterans. As we begin to pack our bags, our shades, and our sunscreen, check out this list of the 10 artists we're most excited to see perform at this year's Tortuga Fest.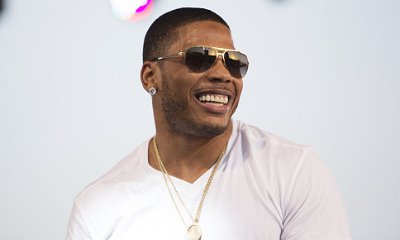 10.) NELLY
While the majority of the Tortuga lineup is country, it isn't advertised as country music festival. Tortuga love to bring artists in from other genres. In the past few years we have seen the Doobie Brothers, Skynyrd, Michael Franti, and more. When Tortuga announced Nelly, our inner 2000's teenage self got pretty dang excited. We'd be lying if we said we're not going to be singing along to 'Ride Wit Me.'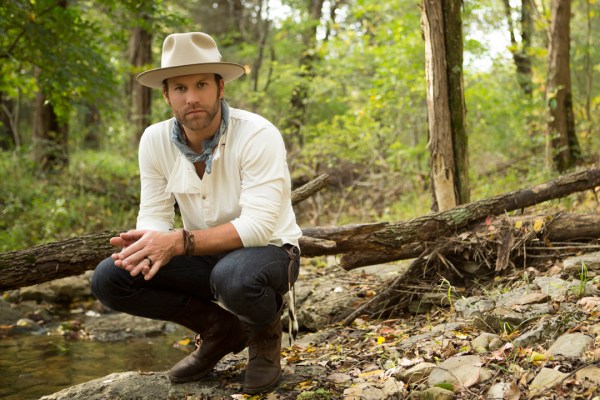 9.) DRAKE WHITE
This guy is pretty dang special. He's got incredible energy and an awesome voice. He's currently on his headlining SPARK Tour which recently played to sold out shows in NYC and Boston as well as a capacity crowd at Mohegan Sun. There's a reason why he was voted as the GRAMMY's Artist of Tomorrow. He's an artist you won't want to miss.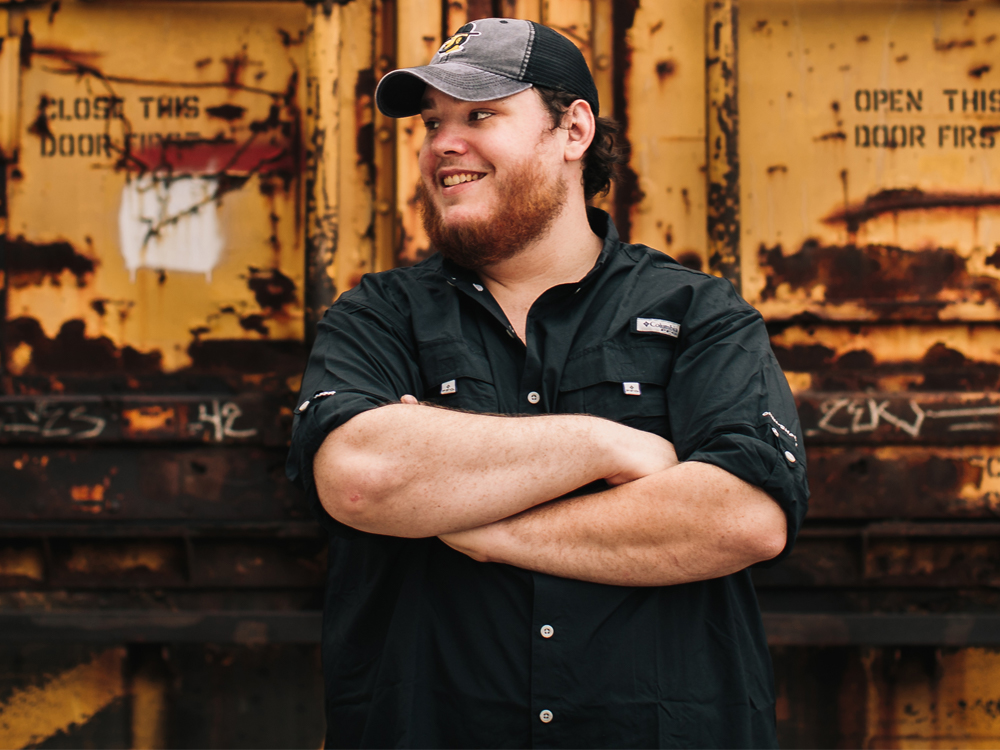 8.) LUKE COMBS
He's got a hit that is climbing the charts and is one of our favorite songs on country radio right now. The 'Hurricane' singer is touring and will be touring with Brantley Gilbert throughout the summer. With only a small sampling on mainstream country radio, and with how much we've fallen in love with Combs' voice, we can't wait to see a full set from him at Tortuga!
7.) ALAN JACKSON
AJ is an icon. With one of country's traditional voices, he's going to bring that style to an event full of modern country music sounds. And guess what… fans are going to love it! With the festival starting as early as 11:30 (on Saturday and Sunday), it'll be '5 O'Clock Somewhere' at Tortuga with all the incredible drink options available.
6.) DUSTIN LYNCH
We won't lie. We're huge Dustin Lynch fans. He's one of the few young guns in country who rock the cowboy hat and the ladies love him. Dustin is going to bring an energetic set to the Tortuga Stage on Saturday night. It's fair to say that it's going to be one 'Hell of A Night.'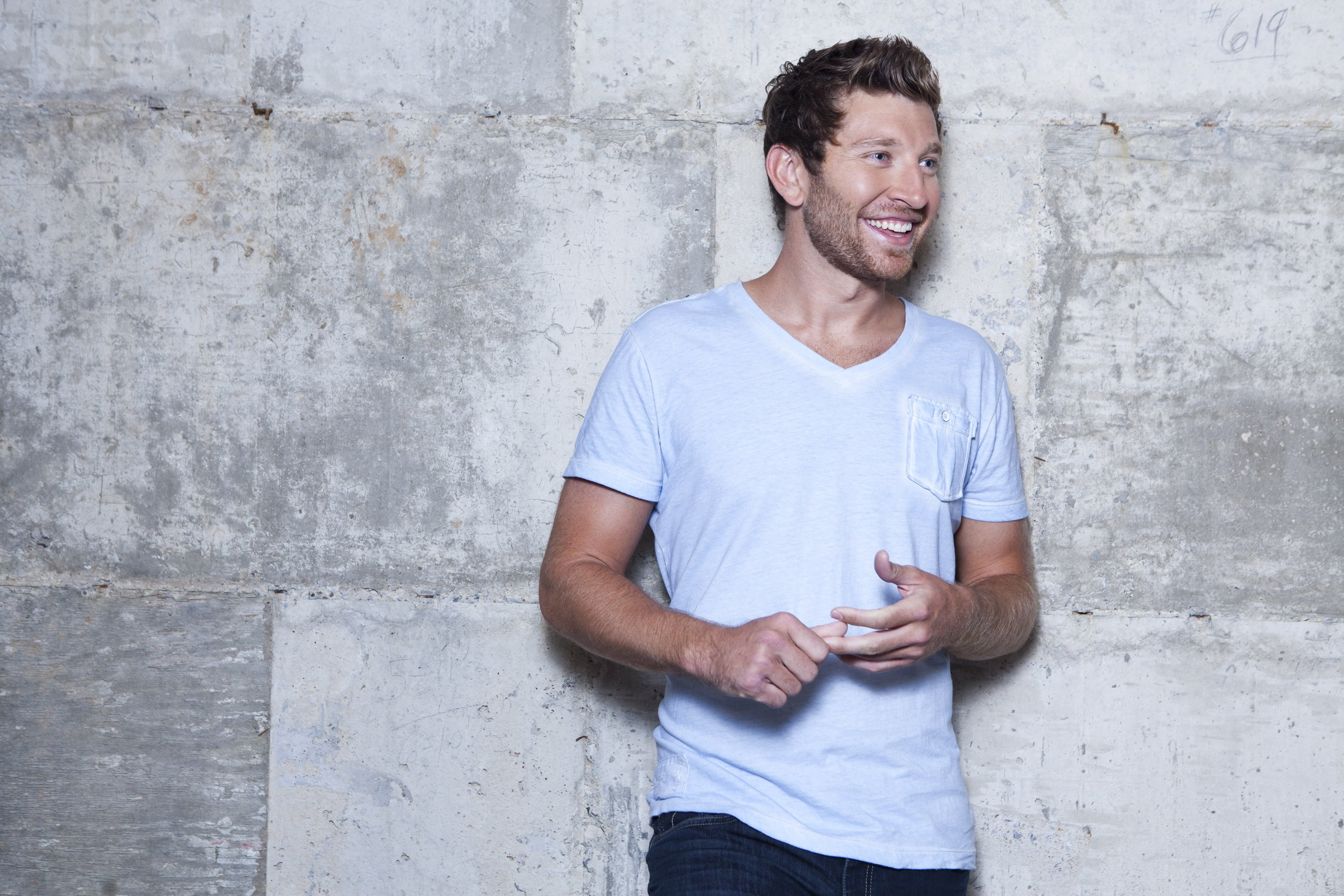 5.) BRETT ELDREDGE
A staple on country radio these days, we're a bit obsessed with his current single, 'Somethin' I'm Good At.' That song is going to energize the massive crowd like none other  and let's not forget Brett's other big hits that he'll sprinkle in during his hour long set. This guy loves to have fun and we expect him to do just that at Tortuga Fest.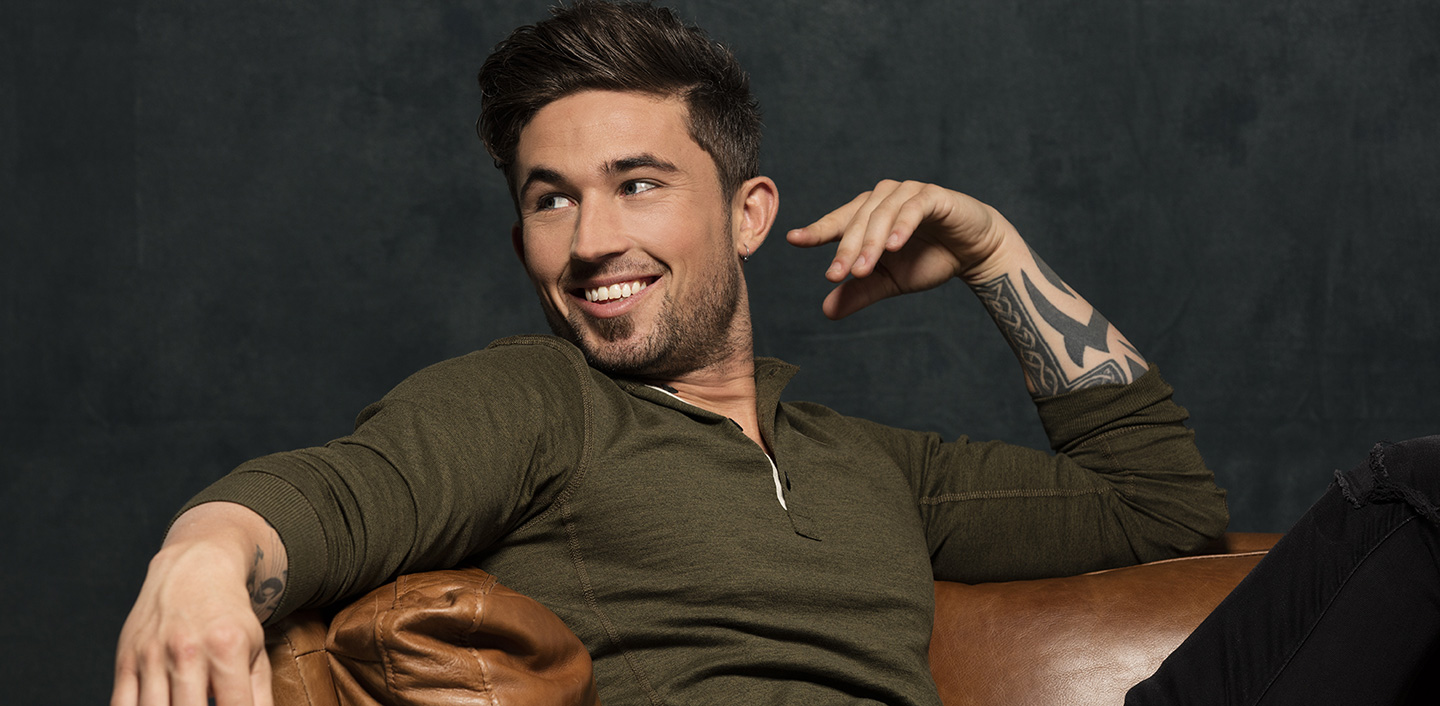 4.) MICHAEL RAY
We're a bit biased as Michael is playing our festival this August. But he's fresh off his second Number One song ('Think A Little Less') and he's playing not only one of the largest music festival in the country but also one in his home state of Florida. Michael is going to have the whole crowd singing along when he plays his smash hit, 'Kiss You in the Morning.'
3.) MAREN MORRIS
Over the past few years, there really isn't another artist who has been as hot of a name as Maren Morris. She was named the ACM's New Female Vocalist of the Year and has two smash hits under her belt with 'My Church' and '80's Mercedes' and we can't wait to hear her powerful voice bellowing throughout the festival site.
2.) OLD DOMINION
OK, so if you didn't know, this will technically be OD's third consecutive year playing at Tortuga… kinda. The first year, they were the first band on the first day and when they took the stage, well, the General Admission gates hadn't opened yet. They were literally playing for an empty beach and some VIPs who had managed to get through the bag checks and were settling into their lounge chairs in the VIP area. And last year, they were minutes from taking the stage when the entire festival was evacuated after a tornado/thunderstorm warning. After a long delay, it was announced that they wouldn't be playing inside the festival but instead played a small, intimate show for probably 200 people at a bar across the street. So we're excited to see what Old Dominion has in store for this year's Tortuga Fest. Third time's a charm, right!?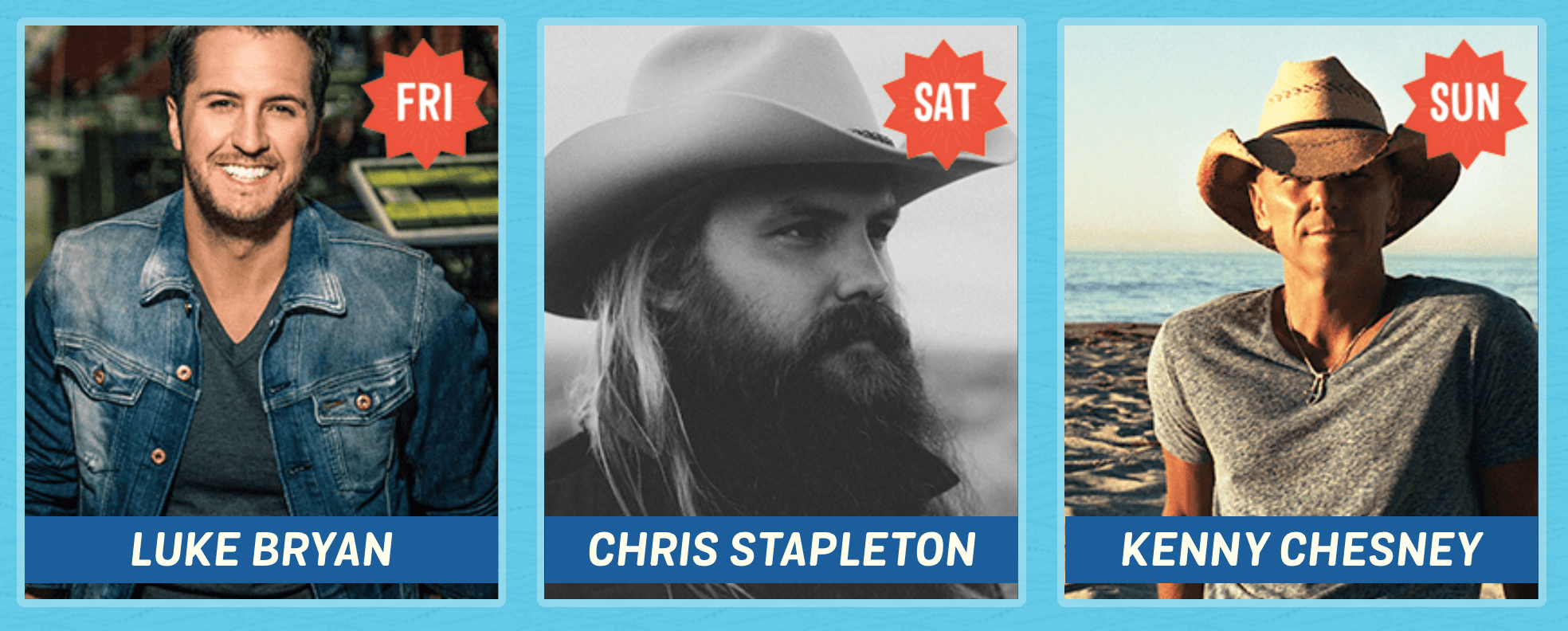 1.) LUKE, CHRIS, KENNY
Technically, we lied. We have 12 artists on this list. We couldn't choose one headliner over another and we're not going to. All three of these guys are incredible artists and will bring something a little different each night of Tortuga as headlining acts. Luke is going to bring his dance moves and his 18 Number One songs on Friday night. Saturday night, country sensation Chris Stapleton is going to bring his soul and his traditional country sound. And on Sunday night, Kenny Chesney is going to wrap the festival up. Quite frankly, this atmosphere is perfect for the leader of No Shoes Nation. 
If you can't be at Tortuga, don't fret. We'll be covering the festival for y'all on Facebook, Twitter, SnapChat (username: necountrymusic), Instagram and more! Tune in with NECM!